3 Strong Options if You're Hit by an Uninsured Motorist in Washington State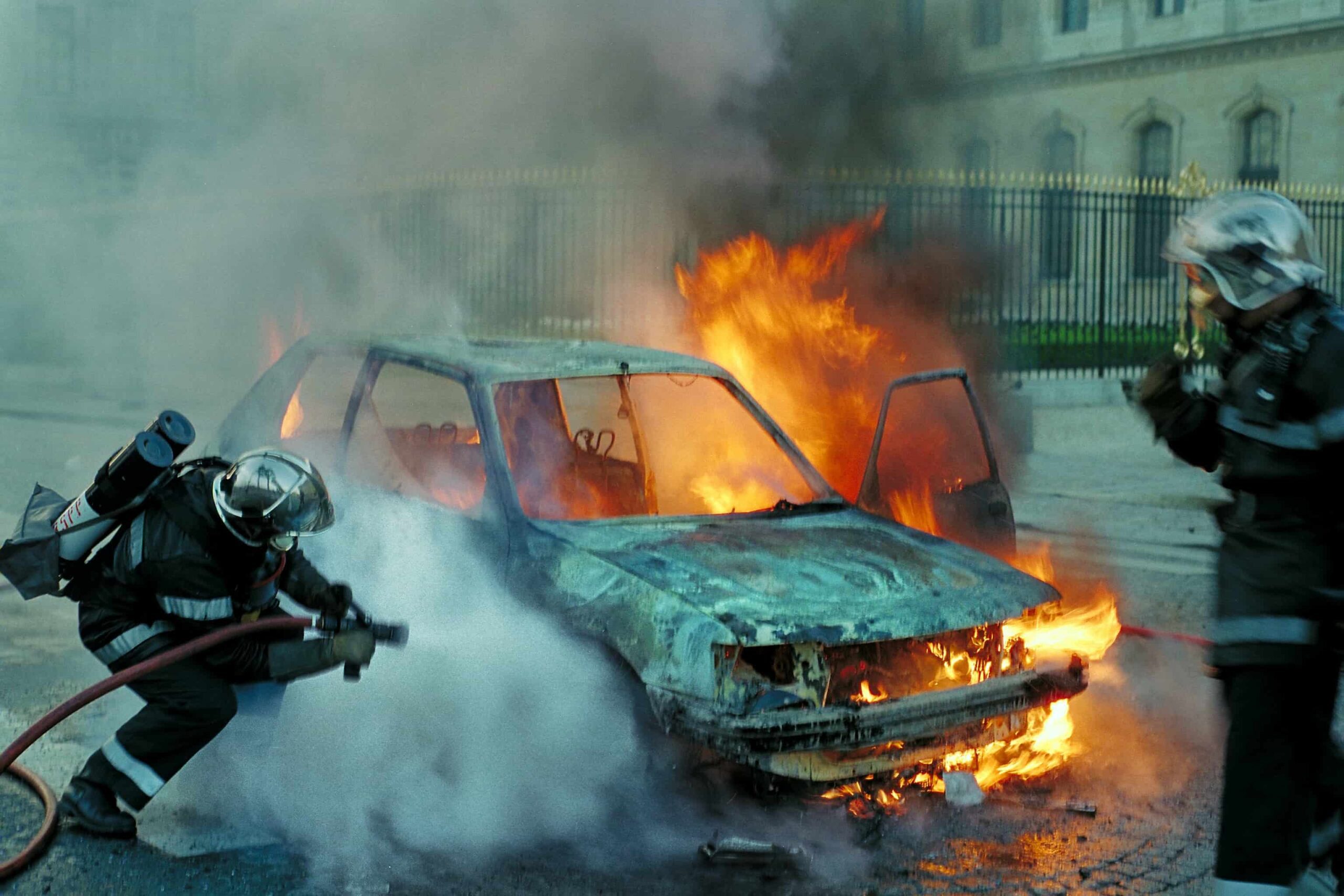 Updated 2/05/21 – Published by: Igor Shapiro
Everyone who drives a car in Washington State is required to carry a minimum liability insurance policy, which includes at least $25,000 in bodily injury coverage, up to $50,000 per accident, and $10,000 in property damage coverage. Unfortunately, there are far too many drivers on the road who do not have any form of insurance. As a result, according to a recent survey, Washington's uninsured rate is an incredible 16 percent, placing the state tenth in the nation.
If you were involved in a catastrophic accident, you could have incurred tens of thousands of dollars in medical bills and lost wages as a result of your injuries. Rather than enduring the financial burden on your own, you should seek restitution from the party who was at fault for the accident. If you are hit by an uninsured motorist, you will need to consider your alternatives.
Furthermore, some drivers may not have enough insurance coverage to cover the full extent of the property damage and injuries they inflict on the road. Some motorists also prefer not to get automobile insurance when they are on the road. Following are the steps to take if you are hit by an uninsured motorist or underinsured motorist:
Tap Your Personal Injury Protection (PIP) Benefits
PIP insurance is a no-fault policy that will cover a variety of losses, including:
Hit by an uninsured motorist: You can get additional coverage for medical and hospital expenses (up to a maximum of $10,000).

Hit by an uninsured motorist: Loss of earnings ($200 per week up to a maximum of $10,000 in total, however you can purchase more).

Hit by an uninsured motorist: The cost of hiring someone to do housework ($200 a week, up to $5,000, however you can buy more) is covered by the lost services insurance policy.

Hit by an uninsured motorist: Funeral expenditures (up to a maximum of $2,000).

Hit by an uninsured motorist: Insurance for personal injury protection (PIP) has the additional benefit of being no-fault, which means you could have been at fault for the accident and still be covered.
Determine whether you are eligible for PIP compensation. Your insurer was required to make it available to you, albeit you were free to deny it. Also look to see if a relative in your home had it, as you may be protected under their insurance coverage if they did.
Pay for Medical Bills With Your Health Insurance
You may be covered by health insurance through your employer, or you may have purchased coverage through one of the Affordable Care Act (ACA) marketplaces, depending on your circumstances. If you have been injured, you should check to see if you may get medical treatment paid for by your health insurance.
This is not the best option because you will be responsible for your deductible, which might be significant. You may also be required to pay a significant amount of money in copays. Furthermore, health insurance will not reimburse you for money that you may have lost as a result of being unable to work, which you may require immediately. Nonetheless, health insurance can assist in covering a portion of the costs associated with dealing with a catastrophic event if it is in effect.
Collision Coverage Insurance Can Be Used to Repair Your Vehicle
In the event that your automobile is damaged in an accident with another vehicle or an object such as a fence or a tree, collision insurance will cover the cost of repairing or replacing your vehicle. It is possible that the lending company will need you to get collision coverage if you are leasing or financing your vehicle. If you own a vehicle that has been paid off, collision insurance is an optional item on your auto insurance policy. If your car is damaged in a collision with another object, such as another vehicle, collision coverage insurance will pay for the costs of repairing it. Depending on your banking institution, you may have been required to acquire collision insurance if you took out a car loan from them.
Even if a driver does not have insurance, he or she is still legally responsible for any accidents that occur as a result of their negligence. This indicates that you have the right to sue him and attempt to take his personal assets in order to satisfy a jury award. In Washington, you may be able to foreclose on a property by creating a lien against it and requesting that the sheriff sell the property on your behalf. After that, you will receive a percentage of the proceeds from the sale, which will be used to settle the court's judgment against the defendant (the defendant).
Unfortunately, only a small percentage of drivers have sufficient assets to pay you for your losses. The state requires them to have liability insurance, and if they had done so, they would have done so. Many people may not have the time to track down and seize a defendant's personal property in order to file a lien against it.
If You're Hit by an Uninsured Motorist, 

Talk to a Prominent Car Accident Lawyer in Washington State
Our firm has been individuals who have been hit by an uninsured motorist for many years, and we have built our reputation by taking on challenging cases such as those involving clients who have been 
If the other driver does not have insurance, do not be discouraged. You do have a number of options. When it comes to identifying the best line of action for our clients following a terrifying accident, we take great pleasure in helping them recover as much as possible.
For more information about our legal services, please contact us at the number shown above right now. Please schedule a no-obligation and confidential consultation. We will take the time to listen to your description of the accident and investigate the legal issues on your behalf.
As part of the Law Office of Igor A. Shapiro, we fight back and battle to obtain you the best settlement  possible and get you the maximum compensation for your pain & suffering. Just a few clicks on our website or a quick phone call and you can get this done for you process started. Contact us today 425-264-2000