Hit By a Car in Seattle: 5 Impactful Tips To Help You Through a Difficult Situation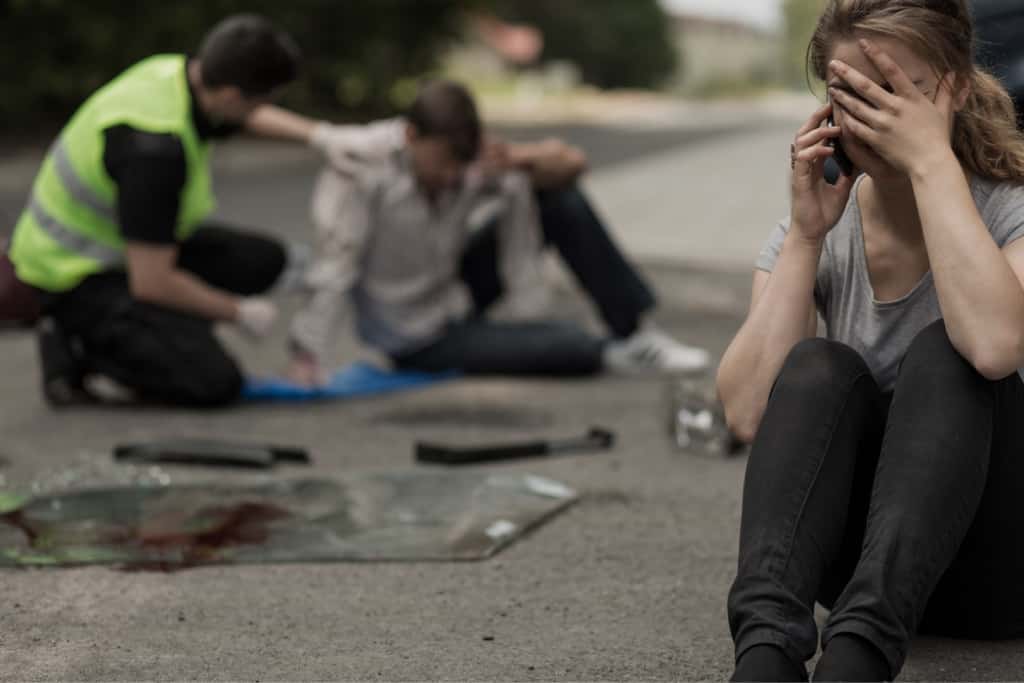 Updated 1/10/21 – Published by: Igor Shapiro
Automobile accidents can cause pedestrians and bikers to be wounded on a sporadic basis. Within seconds after being involved in a collision, time can appear to stand still or to pass you by faster than you can blink. It's difficult to know what to do in these kinds of circumstances, and it is hard to plan for the possibility of getting hit by a car. Still, it is feasible to prepare for it by understanding what to do in the seconds immediately following the incident. Every year in the United States, about six million car accidents occur. Fortunately, the vast majority of them result in only material damage to the vehicle rather than injury to the occupants or other passengers.
A collision with a motor vehicle can result in significant, and in some cases, irreversible, injuries to the victim. The hours, days, and weeks following a car accident can have a significant impact on how quickly you recover from your injury and whether you can obtain compensation for the costs associated with your injury through the filing of a personal injury claim. You should follow specific protocols in the event of an automotive collision to protect the safety of everyone involved. Take the following steps to protect yourself:
Hit By a Car: Do Not Leave The Scene
There is one exception: if you sustain an injury that requires rapid medical treatment. If this is the case, call 911 immediately, and an ambulance will be deployed to the location immediately. If you are not in serious condition, it is recommended that you remain at the scene of the accident and call local law enforcement to have an officer deployed. Take a photograph of the car or make a note of any information you can think about it, such as the license plate number, color, and make and model, if the driver who hit you does not remain at the scene. If the incident occurred due to the driver's carelessness, the driver would be liable for your damages and injuries. Distracted driving, texting, driving while intoxicated, exceeding the posted speed limit, and other traffic rules are all examples of negligent driving.
Hit By a Car:
Gather All The Evidence You Can
The vehicles should be photographed if there is evident damage to them, so make sure you have a camera in your vehicle or an iPhone with a camera attached. Obtain a photograph of your injury and any photographs that depict how the collision occurred. Keep a record of the accident's location, as well as whether or not the driver struck another person, another vehicle, or a fixed object during the incident. If you are uncomfortable taking down the driver's name and insurance information, wait until a police officer arrives and ask them to organize the information exchange on your behalf. It is necessary to get the driver's insurance details because this is the company with which you will file your injury claim—take down the names and phone numbers of any witnesses who were there at the time of the crash. You should never leave the scene of an accident without collecting information such as a copy of the official accident report, the driver's identity, good photographs to indicate what happened, and the contact information of any witnesses who witnessed the event.
Hit By a Car:
Receive Medical Attention For Your Injury
Take yourself to the doctor as soon as possible following the accident, even if you do not believe you have been injured. Even if your injuries are minor, you should get medical assistance as soon as possible. Because a concussion or internal bleeding might be difficult to detect in the early stages, you may have experienced an "invisible injury" such as a traumatic brain injury. There are no visible indicators of the injury in many cases, and it can go unnoticed even when the victim receives appropriate medical attention. If an injury looks minor at first, it can become much more severe if not treated immediately. Because the adrenaline rush induced by shock can keep pain at bay for an extended period, you could be seriously injured without realizing it.
Another important reason to get medical attention as soon as possible is to improve the chances of winning your injury lawsuit. Consider the following scenario: you decide to submit a personal injury claim. The data you submit in support of your potential damage and the losses you sustained due to your accident must be sufficient in this situation. Document the evidence to demonstrate that you sought medical attention as soon as possible after the accident, medical testimony from your doctor detailing your injuries and treatment, and copies of your medical bills are all crucial pieces of evidence to include with your injury claim to maximize your compensation.
Hit By a Car:
Determine Your Personal Injury Claim Plan
After receiving a proper diagnosis and appropriate care for your injuries, you should consult with an experienced personal injury attorney to determine whether you have grounds to file a personal injury claim. Even if you were partial to fault for your accident, you might still be eligible for compensation. Don't be hesitant to contact an attorney to discuss your options, even if you were irresponsible in some way, to learn more. To determine whether or not you have grounds for a personal injury claim, your attorneys will review all of the material you have provided to them. Then they can assist you in obtaining and using further evidence to support your claims, such as documentation of your lost wages and evidence to indicate the amount of pain and suffering damages you have suffered. Working with an attorney will make the process of filing a personal injury claim much more straightforward for you. Using the services of experienced attorneys, you may ensure that your claim does not violate any state rules or deadlines, such as the three-year statute of limitations for personal injury claims.
In addition, your attorney can represent you in negotiations with the driver's insurance company on your behalf. In Washington, negligent drivers are held financially liable for damages stemming from their injury to other people. After you file a personal injury claim with the driver's insurance company, a representative from the insurance company will contact you to discuss a settlement offer. Your attorney can negotiate with the corporation to achieve a more appropriate settlement if this offer is insufficient to cover your fees. In addition, your attorney can advise you on whether filing a personal injury lawsuit is the right course of action in your particular situation.
Hit By a Car:
Work With an Experienced Seattle Pedestrian Injury Attorney
It is possible that being struck by an automobile will greatly influence resulting from it. Make an appointment with Igor Shapiros's team of experienced vehicle accident attorneys in Seattle today to receive a free ease review in our office setting. During your case examination, we can determine whether or not you have grounds for a personal injury claim and begin working with you to establish those grounds for you.
As part of the Law Office of Igor A. Shapiro, we fight back and battle to obtain you the best settlement  possible and get you the maximum compensation for your pain & suffering. Just a few clicks on our website or a quick phone call and you can get this done for you process started. Contact us today 425-264-2000