Hit and Run Accident Attorney – 8 Practical Tips & Lessons For You To Use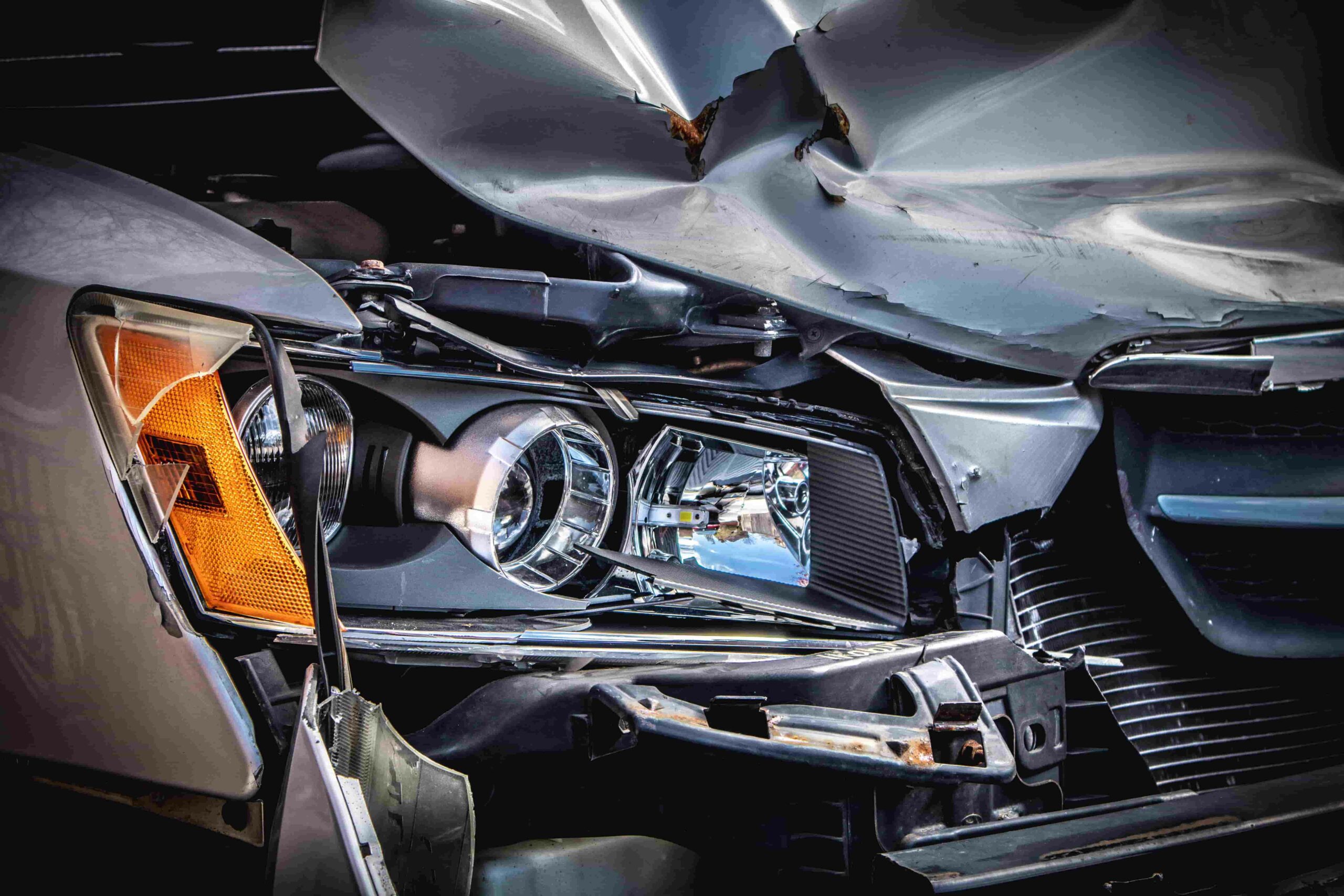 Updated 1/02/21 – Published by: Igor Shapiro
Exasperating situations arise who avoid dealing with the consequences. Although it is rare, accident victims, particularly those traveling in a two-wheeled vehicle, may experience confusion or overwhelming feelings for several days or even weeks following a collision. A hit-and-run accident occurs when a careless motorist flees the scene of a car accident without fulfilling their legal obligations to the accident victims. As a result of Washington state law, all drivers involved in a collision are required to remain at the scene, provide first aid to anyone who has been wounded, and report the accident to the police if it results in injuries, deaths, or property damage totaling more than $700. Failure to comply with this requirement is a severe violation.
If you or a loved one has been injured due to a hit-and-run in Seattle, contact Law Office of Igor Shapiro to learn about your legal options. Even if the at-fault driver is not present, it may still be possible to obtain financial compensation for the damages suffered. Our hit-and-run accident attorneys in Seattle have experience with hit-and-run cases and can assist you in pursuing a just recovery in your case. Please contact us immediately for a free consultation!
Criminal Penalties for Hit and Run Accidents in the State of Washington
In Washington, hit-and-run accidents are punishable by various punishments, including misdemeanors, severe misdemeanors, and felonies. Under Washington law, hit-and-run accidents in which the vehicle was parked or otherwise unattended are classified as simple misdemeanors. Unattended hit-and-run drivers can face up to 90 days in jail and a $1000 fine if they fail to stop their vehicle. If a driver has a Commercial Driver's License, they may suspend their privileges for one year, three years, or for the rest of their lives.
A serious misdemeanor is automatically committed when a driver collides with an occupied vehicle but does not cause injury to the other driver. A driver guilty of this type of collision faces a maximum sentence of 364 days in jail and a fine of up to $5,000. An individual's driver's license will be suspended for one year if they are convicted of a crime. But if someone is harmed due to the collision, the penalty increases to a Class C felony. If someone is killed due to the collision, the offense is escalated to a Class B felony, punishable by up to 10 years in prison and a fine of $20,000. Criminal convictions for Class C offenses can result in up to 5 years in prison and a $10,000 fine.
Civil Penalties for a Hit and Run Accident in the state of Washington

In most cases, if a driver flees the scene of an accident, they are solely responsible for the mishap. If they are captured, you and your attorney may be able to pursue compensatory harm damages against the perpetrator(s). Hit-and-run accident plaintiffs may seek reimbursement from the negligent driver or their insurance carrier for any of the following losses incurred as a result of the accident:
– Medical expenses, as well as any other expenses incurred as a result of the accident
– Wages were lost, as was suffering and misery.
– Dissatisfaction
– In addition to the destruction of property.
On the other hand, punitive damages are meant to punish and deter bad behavior by serving as a deterrent to other people. These figures are calculated in proportion to the offender's lack of morality and the amount of money necessary to penalize the defendant effectively. In other words, the more or lesser the amount of punitive damages awarded, the richer or poorer the offender is considered to be.
Compensation for permanent bodily injury or deformity can be in the millions of dollars when there is permanent bodily injury or deformity. In addition, in hit-and-run scenarios, punitive damages may be awarded in addition to compensatory damages. However, identifying and apprehending the responsible motorist continues to be a struggle.
Impediments to Collecting damages in Hit-and-Run Accidents
In the case of a hit-and-run accident, there are some difficulties in obtaining compensation. Of these, the most obvious is that the driver needs to be apprehended (more on them later). Second, if they are apprehended and do not have auto insurance, what will happen to them?
Because they do not have auto insurance, many drivers escape the scene of an accident, and it is true that many of them do so. In other instances, people may be under the influence of alcohol and do not want the authorities to know. Finding the driver and hoping that they have insurance coverage or, failing that, enough assets to reimburse you for your property damage and injuries are the two most difficult obstacles to overcome in order to collect compensation.
While the police are hunting for the motorist, you may want to think about hiring a personal injury attorney to do your own investigation while the police are looking for him or her. The police will interview any witnesses they can find at the location and may post information on social media in the case that anybody else witnessed the collision. The accident is still under investigation. They will also have access to any surveillance footage that they are able to obtain.
Even if you hire a lawyer, there is no guarantee that the driver will be captured. It is guaranteed, however, that the investigation will take precedence over the investigation of the police. An officer's day is filled with a variety of responsibilities, and a hit-and-run accident may or may not be at the top of his or her priority list on any given day.
How Can I Help After a Hit-and-Run Accident?
The first and most important thing you should do is consult with a physician. If you are able, photograph as many details of the accident scene as you can before calling the authorities. The driver's identity might be determined by examining the debris left at the scene. If you are driving your car and someone is injured, dial 911 immediately. Call the police or your insurance company as soon as possible to file a police report or an accident claim, depending on the circumstances. The official accident report will assist authorities in their hunt for the missing driver, and it will be necessary when filing your accident claim with the insurance company. Ask witnesses if they have any new information about the accident that they can share with the investigators. If they agree to provide you or the police with a statement, make a note of their names and contact information. If the hit-and-run occurred while you were not in your vehicle, witness information can be very valuable to you.
Why Does It Matter If The Cops Can't Locate the Suspected Driver?
The state of Washington requires that all auto insurance companies doing business in the state provide uninsured/underinsured motorist coverage (UM/UIM) to every driver who has been involved in an automobile accident. In the event of a hit-and-run collision in which the driver is not apprehended, the uninsured motorist policy of the injured motorist steps in to cover the damages. If you were one of those who elected not to pay for uninsured/underinsured motorist coverage and the at-fault driver could not be identified, you have exhausted your options. You will be responsible for the financial consequences of any injuries, property damage, or missed wages. There's nothing else you can do to help the situation.
Claiming UM/UIM Insurance Benefits
You are not "in excellent hands," and your insurance company is not a "friendly neighbor," contrary to popular opinion. Neither of these statements accurately defines your relationship with the insurance business you work for. The insurance company investigates every claim to the greatest extent possible, and while they are not allowed to deny a claim in bad faith, they are also not required to compensate you in full for your losses.
When it comes to uninsured/underinsured motorist (UM/UIM) policies, you and the insurance company are competitors; despite the fact that you pay them to protect you in particular scenarios, they have a financial interest to deny or lower the amount of your claim. In other words, they will carry out their own investigation in order to determine the extent of your injuries and the circumstances surrounding the accident, and they will generally offer you a lowball compensation figure that represents only a fraction of the true value of your claim.
Help Is Available From a Seattle Hit and Run Accident Attorney
No matter whether it's negotiating with the insurance company to get them to pay you the full amount of your claim, launching a priority investigation to identify the at-fault driver, or suing that driver for criminal negligence, the Seattle attorneys at the Law Office of Igor Shapiro have been successful in recovering millions of dollars in damages for our clients. In the event that you've been engaged in a hit and run accident, contact us right away to arrange a free consultation.
As part of the Law Office of Igor A. Shapiro, we fight back and battle to obtain you the best bargain possible or even beat the ticket in its entirety. We will make it simple to fight back and have your ticket reduced or canceled. Just a few clicks on our website or a quick phone call. Contact us today 425-264-2000